Oh, China! I can't believe I've made it to China. And the beauty of my life is that the adventure doesn't even stop here. Following my time here in the land of dumplings, great walls, and lots and lots of people, I'll be exploring Mongolia and then heading back to Europe for bit of the summer.
Now, I'm not trying to spill all this to make you jealous. Instead, with summer ready to pop up right around the corner, you've probably got some travel dreams tucked away under your sleepy pillow, don't you? Let's see if we can make that happen.
Cheapoair has designed a great flight booking app for travellers always on the go. To be honest, if you've ever booked flights online, you shouldn't even need the incentive of free flights and prizes to feel the need to download this app. It should already be in your phone. But hey, why not reap some of the rewards while you can, right?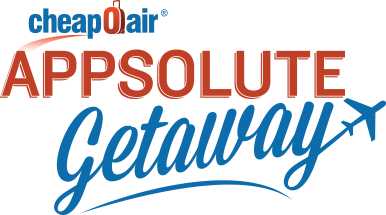 For the month of June, Cheapoair is offering 50 flights in the US free to those who download their app.
So tell me, if you could go anywhere in the US right now, where would you be? Would you be hanging out with aliens in Roswell, New Mexico? Maybe you're more of a city slicker who dreams of seeing New York, Chicago, or Los Angeles. Or maybe, you'd head to the great outdoors and wander through the always impressive canyon lands of Utah?
Regardless of where you're heading, Cheapoair has got you covered. Using their app, you'll be searching the database of over 450 airlines in one click. Essentially, it takes the struggle out of booking a flight and ensures that you get the best flight price possible.
Anyway, enough wander lusting! Get the app by clicking the link here.
Good luck!
*** This post has been sponsored by Cheapoair.com***